If the field has a unitcost and the invoice line quantity is not null set linecost equal to unitcost * quantity. Else if unitcost is not 0 and linecost is not null and quantity is null set invoice line quantity equal to linecost / unitcost. Also update the related invoice cost unitcost if there is only one invoice cost line.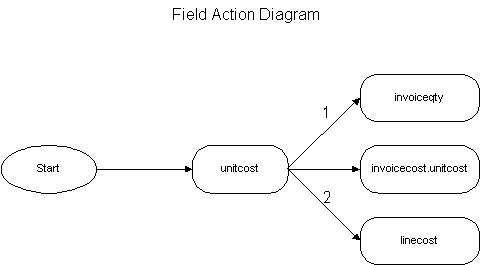 Conditions:
If the invoiceqty is null then set the invoiceqty = linecost/unitcost.
If unit cost is not null and if the invoiceqty is not null then set the linecost=unitcost*invoiceqty.