I'm happy to announce that I have just released version 8.2 of MxLoader. It includes few small bug fixes and few important features. If you haven't already upgraded to MxLoader it's time to do it!
Time Zones
You may not be aware that while most time zones differ from Coordinated Universal Time (UTC) by a number of full hours, there are also a few time zones with both 30-minute and 45-minute offsets.
The Timezone setting in Config sheet is now empty by default using the system time zone. If you want to adjust timestamps to your local time you can specify you own time zone (with fractions if you need) and MxLoader will handle it.
MxLoader Updater
You can upgrade your existing MxLoader 8.1 files to version 8.2 without having to manually copy the data and configuration. The new MxLoaderUpdater tool can be used to patch an existing file to the latest version
Download MxLoaderUpdater tool from here, unzip it in a folder of you choice and launch MxLoaderUpdater.cmd script.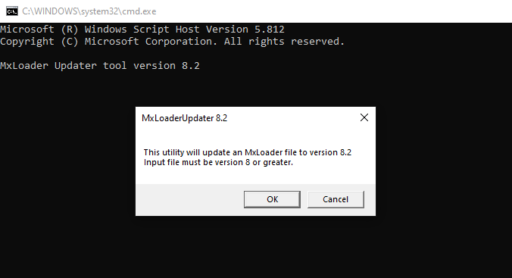 The tool will let you choose an existing MxLoader file and upgrade it. Don't worry a backup of you original file will be created if anything goes wrong.
Support forum
I think I have found a suitable place for the support forum. IBM has removed developerWorks, my website was attacked by hackers and LinkedIn is not really suitable for this purpose.
The MxLoader forum is now hosted on MORE community. You can use it to report any issue or suggestion. I will try to participate and support the community.
It's now time to upgrade to MxLoader 8