Microsoft has recently added a security feature to protect unsafe content downloaded from the web to execute malicious code. If you have recently downloaded MxLoader from my web site you may have seen the error: Microsoft has blocked macros from running because the source of this file is untrusted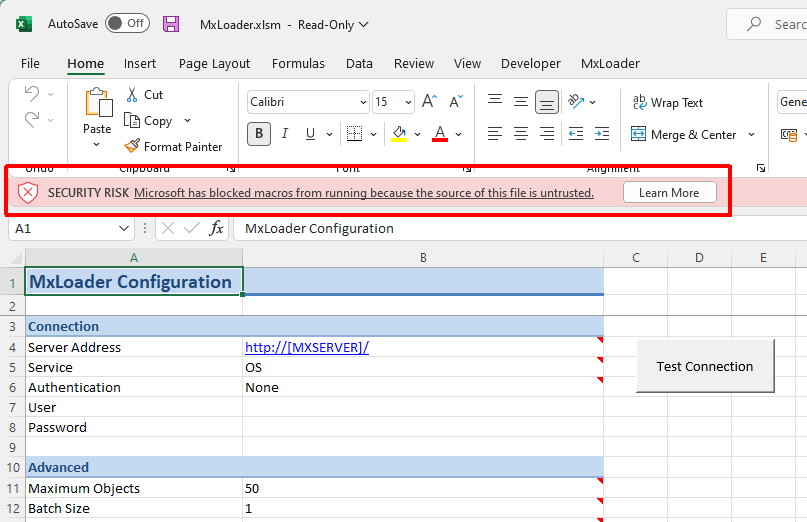 To unblock MxLoader you must right-click on the file and select Properties.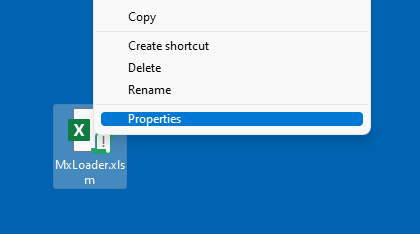 Then you have to select the Unblock checkbox and click OK.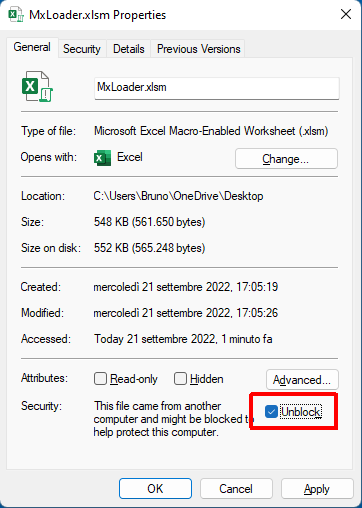 Open MxLoader again and unblock macros as always.
MxLoader file is untrusted